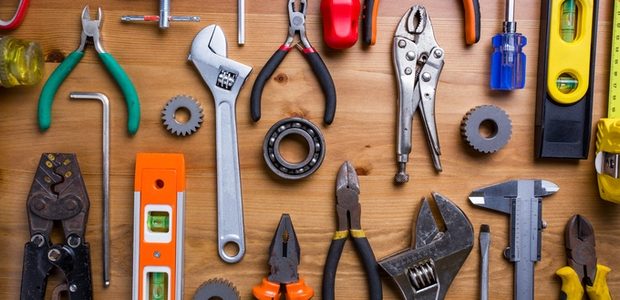 Traders tend to be independent, entrepreneurial people in my experience. If you're like me, you might find these services to fit your needs:
Track Finances
Personal Capital – track your net worth, learn to manage your personal balance sheet and cash flow. I like it better than Intuit's Mint.com.
Financial Freedom Calculator – find out how soon you can safely retire based on your current expenses and savings rate.
Intuit TurboTax – makes it easy to import trades from multiple brokers. Saves me a TON of time.
Tradervue.com – simply the best trade journal application, period. I've tried them all as far as I know. This one works with basically every brokerage's data, and has all the features you need to analyze your trading systems and tweak them to perfection.
Increase Income / Invest
Goldmoney.com – fully allocated, segregated gold ownership and storage. Store your gold in a Brinks or Loomis vault in Switzerland or elsewhere. Spend your gold with a prepaid debit Mastercard. Store gold, silver, platinum, and palladium in private vaults all over the world at low yearly fees. Great apps and website. I believe it's important to have at least a small percentage of your net worth tucked away in gold for a rainy day, and these guys are my choice for doing that.
Mene.com – investment grade 24k (.999 fine) gold and platinum jewelry and gifts. Full price transparency, which I love. Owned and co-founded by the folks at Goldmoney. I believe it's important to have at least a small percentage of your net worth tucked away in gold for a rainy day, and these 2 companies are my choice for doing that. Also check out MonetaryMetals true gold leases which allow you to store your gold for free in their New York vault, and then you can invest the gold into leases or bonds which pay you interest on your gold, in actual gold grams.
Worthy – 5% bonds backed by small business inventory.
FinBox.com – great platform for doing custom calculations on historical fundamental data. Has a spreadsheet plugin for Excel and Google Sheets allowing lots of customization options.
FinViz.com – nice screeners and other tools for building custom lists of stocks based on whatever fundamental criteria you like.
TradingView – secondary online charting platform. I use this for quick checks throughout the day of how the indices are performing, breadth, etc. I also have a version of my Relative Volume indicator for TradingView so I can analyze a chart quickly in my web browser.
Crypto.com – I currently have most of my Bitcoin and other cryptos invested with these guys. They're a Singapore based company that seems like they're not planning on going anywhere anytime soon, sporting sponsorships with big names like Matt Damon, and buying the rights to the Staples Center in LA for the next few decades. They give you higher and higher rates of interest based on the amount of CRO you're willing to stake, starting at 4.5% for Bitcoin and moving up to  6.5% and 8.5%. Provides direct wallet transfers to external wallets, a Bitcoin rewards debit card with perks like free Spotify, Netflix, Prime, and airport lounge access. They also provide good tax documentation which is important.
Coinbits – Link your bank account and for every purchase you make with your debit card, your purchase is rounded up to the nearest dollar and automatically invested in Bitcoin.
Reduce Expenses
MintMobile – This is a no nonsense mobile phone company owned by Ryan Reynolds that gives you a bulk discount for pre-paying longer terms. Unlimited talk & text and 3GB 4G LTE data for $15/mo. for US customers. Bring your own phone or buy one of theirs. That's how I think … buying in bulk to save … and I hate bait and switch scams, so I love this company's up front prepaid pricing and simple interface. My wife and I both prepay our full year of service each year for $180, or $15/month, but you can try their promo for 1-3 months and see if you like it first. I've never hit the limit on data because I'm at my desk on WiFi so much, but they have bigger plans for people who need more data. Also can be used internationally outside the US.
Wise.com – wire transfer money around the world in multiple currencies with super low fees. Store multiple currencies in an international account, access with a debit card anywhere.
Lolli Bitcoin Cash Back – get cash back in the form of Bitcoin just for doing your normal everyday shopping, similar to Rakuten/Ebates, but rewards are in Bitcoin so they tend to go up in value instead of down.
FoldApp Bitcoin Rewards Prepaid Debit Card – get rewarded in Bitcoin for all your purchases on this prepaid card. Also allows you to stack rewards by buying gift cards through the app, then using the cards to get additional rewards.
Hold Down the Fort
pCloud.com – End-to-end encrypted, zero-knowledge cloud storage provider based in Switzerland. Allows lifetime purchases instead of month-to-month subscriptions. And I like sticking with Swiss companies generally. Sync.com is an alternative zero-knowledge E2EE provider based in Canada.
ProtonMail.com – End-to-end encrypted, zero-knowledge email provider based in Switzerland. I use this for my personal and business email. I used this to partially escape the Google / Gmail data machine awhile back.
ProtonVPN.com – Secure tunnel for your internet connection from the Swiss company ProtonMail. I use this for my computers and smart phones. Helps keep you secure on public wifi and elsewhere. Comes with malware and ad-blocking capabilities so that content never reaches your device.
Privacy.com – Secure your online credit card transactions by masking them and gaining full control over spend limits and more.
Abine Blur – I've been using this free plugin and service for years. Allows you to use separate disposable emails and randomly generated passwords for each site you hold an account with, so if one site's database ever gets breached (which is a common occurrence in today's world), hackers don't have access to any of your accounts at other websites. Also helps preserve privacy, prevents brute-force attacks on reused passwords, and reduces spam. Premium version even masks your phone number and your credit card numbers in addition to your emails.
A2Hosting – Fast WordPress hosting
NameSilo – No nonsense domain registrar with free WHOIS privacy and several other nice standard features.
BitFi – Bitcoin and other cryptocurrency cold storage, where the signing key is generated spontaneously from your salt and passphrase and not stored on the actual device. If anyone ever steals your device, no cryptocurrency is lost, because you can just replace the device and use the new one to re-calculate your old wallet.
Cronometer – don't just track your macros, get a full picture of your daily health including all micro-nutrients and amino acids. Nice reports and graphs give you a quick dashboard-style picture of what nutrients you're deficient in and what diet choices might be contributing to health problems.